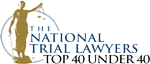 Macomb County Criminal Lawyer
If you are facing a felony or misdemeanor criminal defense matter, do not take a chance with your future. Call (810) 394-2952 now to speak to William Barnwell, a top rated Warren, MI DUI, felony, and misdemeanor lawyer. If you have been arrested, are facing jail or prison time, or are being investigated by a detective or police as a part of a criminal investigation, contact Barnwell Law for respected, proven, and top-rated criminal defense. With over 600 five-star ratings, Barnwell Law is one of the most highly reviewed criminal defense firms with consistent results for felony and misdemeanor criminal defense.
Barnwell Law has central offices in Warren, Michigan, and in Fort Myers, Florida. William is a skilled trial attorney who has won multiple jury trials on matters ranging from DUI/OWI, drunk driving, assault, felonious assault, domestic violence, retail fraud, and drug crimes. William has also secured victories on murder and homicide cases, criminal sexual conduct, and other life-offense cases.
William focuses his practice exclusively in the area of criminal law. He is highly active throughout Macomb County, Oakland County, Wayne County, St. Clair County, Genesee County, and has practice experience in nearly every part of the State of Michigan and throughout the State of Florida.
The following are just a sample of some of the types of cases that Barnwell Law can help you with:
Drunk Driving, DUI, OWI, OUIL, felony drunk driving, misdemeanor, drunk driving
Criminal Sexual Conduct, CSC, 1st, 2nd, 3rd, 4th Degrees, Aggravated Indecent Exposure, Indecent Exposure, Child Pornography, Prostitution, Solicitation, Offer to Engage, sex crime investigations, Using a Computer to Commit a Crime.
Homicide, Murder, Manslaughter, First Degree Murder, Second Degree Murder, Assault with Intent to Murder (AWIM)
Assault, Assault & Battery, Felonious Assault, Assault with the Intent to do Great Bodily Harm Less than Murder, Assault with a Dangerous Weapon, Strangulation
Retail Fraud, Larceny, Embezzlement, False Pretenses, Credit Card, Financial Transaction Device
Juvenile criminal 
Gun offenses, Carrying a Concealed Weapon (CCW)
Home Invasion 1st Degree, Home Invasion 2nd Degree, Home Invasion 3rd Degree, Breaking and Entering, Entering Without Permission
Drug Offenses, Possession of Cocaine, Possession of Analogues, Possession of Heroin, Possession of Fentanyl, Maintaining a Drug House, Possession With the Intent to Deliver, "7411" cases.
Fleeing and Eluding, Resisting and Obstructing, Police/Prison and jail crimes, Stalking, Aggravated Stalking
Disorderly Conduct, Disturbing the Peace, Driving While License Suspended, Leaving the Scene of an Accident, Failure to Report and Accident, Reckless Driving, Malicious Destruction of Property
Probation Violations
Federal Offenses, Conspiracy, Tax Fraud
Arson
HYTA (Holmes Youthful Trainee Act) Dismissals, 7411 Dismissals
All other criminal cases
Why Barnwell Law?
Results matter. Whether it is taking a case all the way to trial in front of a jury, or obtaining other highly favorable outcomes such as dismissals, reductions, and avoiding jail and prison time, William Barnwell has delivered for countless clients. He has been featured on every major local television news station for insights into high profile criminal cases, and has handled numerous high-profile criminal cases himself with favorable outcomes.
A common complaint with many clients is that they can't reach their attorney, or are not informed about their case. Bill Barnwell handles your case from beginning to end. You have a direct line of communication to him about your case. He can be reached at all hours of the day. He is respected by judges and attorneys alike. When your future is in jeopardy, often times the only the thing that stands in the way between losing your freedom or job is your defense attorney. With over two decades of professional experience as a community leader and years of experience as an effective criminal lawyer, William is uniquely positioned to walk with you through your darkest hour.
Who Should Call?
Anybody who wants top-notch representation that has been arrested, has discovered that a warrant for their arrest has been issued, who is facing a current criminal case and needs a defense attorney, or has learned they are facing or may be facing a criminal investigation. In life, you get what you pay for. If you pay for lackluster defense, that is what you will receive. If you pay for proven quality, you get quality. Countless clients have affirmed that Barnwell Law was worth every dollar they spent. People from all walks of life have chosen Barnwell Law. This has even included police officers who themselves found themselves charged with crimes.
What Happens Once I Hire Barnwell Law?
William will get right to work on your case. He will get the evidence and review it and give you a preliminary assessment of the strength of the prosecution's case. He will give you a personalized game plan of how your case should be approached. Every case is different and the facts of your particular case will be applied to the law to help you determine if a trial or plea is in your best interest. If need be, protracted plea negotiations will take place with the prosecutor to get you're the best possible outcome given the facts of your particular case. For plea cases, Bill will want you to stand out from other defendants in the courtroom. Therefore, he will often recommend a personalized plan of proactive measures to help you stand out. For trial cases, he will ensure you get the most passionate and zealous defense a case can have before a jury or judge.
What Happens Once I Go to Court for a Felony or Misdemeanor?
In a criminal case, the first step is an arraignment. This is when you stand before a Judge or Magistrate and are told what you are being charged with, and the "worst-case" scenario of a maximum penalty. If your case is a felony, it will be set for a Probable Cause Conference where Bill will meet with the Prosecutor to determine whether or not your case will hold a Preliminary Exam or Probable Cause Hearing at your next court date. At a Preliminary Exam, the prosecution has to secure witness testimony to show that there is enough evidence for your case to continue to Circuit Court.
If your case proceeds to Circuit Court it will be set for another procedural Arraignment and Pretrial. There may be one or more pretrials in Circuit Court, where your case is either resolved with a plea or set for trial. If your case pleads, it will likely have a separate sentencing hearing 3-6 weeks later. If your case proceeds to trial, the timing of the trial will depend on other factors with the court calendar.
For misdemeanor cases, after your arraignment, the case is set for a pretrial conference. Similar to a felony pretrial conference, William will meet with the Prosecutor to determine whether or not your case can resolve without a trial. If your case is not dismissed or resolved with a favorable plea, then your case will be set for trial. Regardless of whether the charge is a felony or misdemeanor, your case concludes upon being sentenced or found Not Guilty at trial.
What Are a Sample of Courts that Barnwell Law Practices in?
Barnwell Law has practiced in nearly every part of the state. This includes, but is not limited to: The 37th District Court in Warren and Center Line, the 41-A District Court in Sterling Heights and Shelby Township, the 38th District Court in Eastpointe, the 39th District Court in Roseville and Fraser, the 41B District Court in Clinton Township, the 42nd District Court in Romeo and New Baltimore, the 36th District Court in Detroit, the 44th District Court in Royal Oak, the 72nd District Court in Port Huron and Marine City, and the 20th Judicial Circuit Court and County Court in Fort Myers and Lee County Florida. However, keep in mind these courts are only a sample, and Barnwell Law is known and has a presence throughout both states.
Regardless of which court and city your criminal case is in, call William today at (810) 394-2952 to secure your rights and freedom today.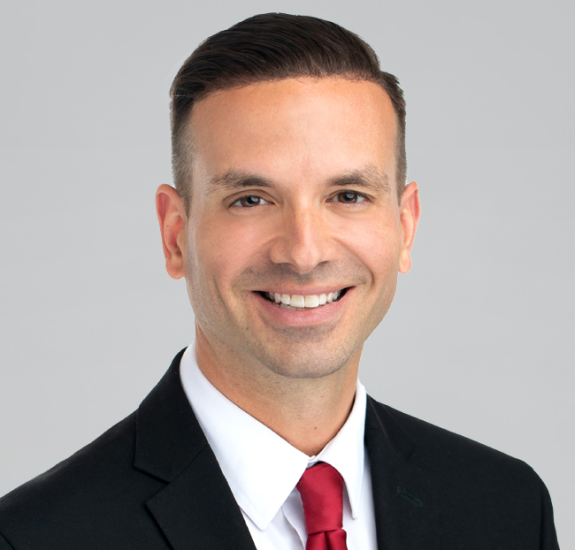 Meet William Barnwell
William Barnwell is one of the top-rated criminal defense attorneys throughout all of Michigan who also maintains a successful practice in Florida. William has extensive experience in all criminal defense matters from capital felonies to misdemeanors. William has achieved numerous jury trial Not Guilty verdicts over the years and is a skilled trial attorney.
Client Reviews
Michigan & Florida Criminal Defense Attorney Blog
Get in Touch
Fill out the contact form or call us at
(810) 394-2952
or
(239) 325-6989
to schedule your consultation.
Available 24/7

Proven Results

Top Rated Attorney