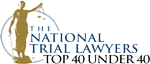 Sex Crimes 1st Degree
Have You Been Charged With a 1st Degree Sex Crime?
Being accused of a sex crime is a serious matter. Choose an experienced sex crime attorney in Warren, Roseville, Royal Oak, MI & Macomb County.
An allegation of criminal sexual conduct in the first degree is one of the most serious charges a person can face in Michigan. It poses up to a maximum possible sentence of life in state prison and lifetime electronic monitoring, as well as registration pursuant Michigan's Sex Offender Registry Act (SORA).

It is important to note that in the charging stage, or trial stage, this is an allegation, not a proven fact. Yet you or your loved one's life literally hangs in the balance.

Barnwell Law has had success defending people of sex crimes and allegations of rape in Oakland County, Macomb County, and Wayne County, including cities such as Warren, Roseville, Royal Oak, Hazel Park, Bloomfield Hills, Clinton Township, Detroit, and many other cities.

In some of these cases, wise clients who proactively reached out to Barnwell Law as soon as an allegation or complaint was made never even were charged. This is because if a case is extremely weak, Barnwell Law can help prevent charges from being filed.

If a case has a low threshold of evidence, it will likely proceed. You need an experienced criminal defense attorney who is willing and dedicated to your case — even when the rest of society is ready to declare you are guilty just because an allegation exists.

It is important to have a tested trial attorney who knows the right questions to ask of perspective jurors. This will ensure you get a fair trial. If your case proceeds to trial, experienced trial attorney Bill Barnwell will fight to clear your name and save your life. These are cases that require an attorney who will fight for you and your presumption of innocence regardless of the allegations.

Call Barnwell Law today at (810) 394-2952 and begin taking steps to fight for your freedom.
Client Reviews
Get in Touch
Fill out the contact form or call us at
(810) 394-2952
or
(239) 325-6989
to schedule your consultation.
Available 24/7

Proven Results

Top Rated Attorney