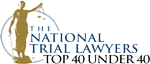 Juvenile Crimes
Juvenile Criminal Attorney based in Macomb County, MI and Lee County, FL
If your son or daughter, or minor loved one is under 18 and is facing a criminal charge, most minor offenders will be charged as juveniles. Juvenile criminal cases can be charged as either a misdemeanor or felony. For extremely serious crimes, juvenile offenders can still be charged as an adult. Most, however, will not be, but a juvenile case can still have major consequences for a young person's life. This can include but is not limited to:
Incarceration in a juvenile justice center
A Juvenile criminal record that can affect future opportunities.
Added stress and trauma to a young defendant's life.
Extensive probation and counseling in addition to or in lieu of juvenile confinement
The juvenile system differs from the adult criminal justice system in some key ways, however. The juvenile criminal justice system is focused even more on rehabilitation than the adult system. While rehabilitation is one of the prongs of sentencing in adult court, there is a greater emphasis upon it in adult court. Likewise, while punishment is a prong of sentencing in juvenile court, it is generally less harsh than the adult system can be. That said, many juveniles can be, and are, confined to juvenile centers for months or even years, so it is extremely important to make sure a juvenile case is properly handled.
Juvenile cases also have other benefits that adult cases do not have. For instance, some cases can qualify for the Consent Docket. When a case makes the consent docket, a plea and judgement of guilt is never entered, but a juvenile and their parent(s) or guardian(s) will agree an oversight plan by the court. If the juvenile successfully completes all requirements, then the matter will be fully dismissed. If, however, the juvenile is not successful, then they will continue to face the original felony or misdemeanor charges.
Other benefit is various outcomes for Diversion. Diversion is not quite as "clean" as the Consent Docket in terms of removing all records, but it can still be a very beneficial option for a juvenile offender. If a minor qualifies according to various factors, their case can be "diverted" from the court system, which would allow them to be released to the custody of their parents, and oversight of the minor by a public or private entity to address any underlying issues that brought the juvenile originally before the court. At the end of this process, a case can be fully dismissed.
If the cases are not resolved in either of the two above manners, they will be set for the Formal Calendar, in which a case will proceed very much like an adult criminal case. Just as in adult cases, a juvenile will have a right to trial and a presumption of innocence. Note that Florida juvenile cases have a slightly different format, but are very similar in diversionary programs that sometimes can even keep a minor from even having to go to court.
Contact Barnwell today at (810) 394-2952 or (239) 325-6989 to get your minor and juvenile loved one the defense that they deserve.
Client Reviews
Get in Touch
Fill out the contact form or call us at
(810) 394-2952
or
(239) 325-6989
to schedule your consultation.
Available 24/7

Proven Results

Top Rated Attorney