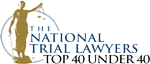 Misdemeanor Crimes
Fight Your Misdemeanor Case in Warren, Royal Oak, Sterling Heights, Roseville, Macomb County, MI & Lee County, FL and Beyond
Misdemeanor crimes are offenses that have a maximum penalty of up to one-year in the county jail and/or up to two years of probation. Barnwell Law represents clients on all misdemeanor criminal charges including offenses such as:
OWI/DUI
Drunk Diving
Retail Fraud,
Disorderly conduct
Disturbing the Peace
Domestic violence
Assault & Battery
Malicious Destruction of Property
Malicious use of Telecommunications Device,
Driving While License Suspended
"No Ops" Driving Without a License
And many others.
Even though the maximum penalty for misdemeanors is significantly less than felony cases, offenses still can come with significant jail time and penalties that can greatly affect somebody's future if not dealt with correctly. Barnwell Law has a consistent record of not only jury trial and bench trial victories in many misdemeanor cases, but countless results of dismissals and avoiding jail time and other harsh penalties.
For misdemeanor offenses, this firm's philosophy is it is not simply enough to strive to "keep somebody out of jail." That is almost every client's main objective. Even if a defendant is sentenced to probation, not all probation sentences are built equally. Some are onerous with so many different conditions that it can set them up to fail. William Barnwell will make sure you are not set up to fail with a given court. Furthermore, he has gotten many people sentences of "fines and costs" only that could have otherwise been sentenced to stringent probationary sentences.
Whether it is Macomb, Oakland, Wayne, St. Clair, or any other county in Michigan, or throughout Florida, William (Bill) Barnwell has provided results for many clients throughout both states.  Contact Bill Today at (810) 394-2952 or (239) 325-6989 to begin defending yourself or your loved ones today.
Client Reviews
Get in Touch
Fill out the contact form or call us at
(810) 394-2952
or
(239) 325-6989
to schedule your consultation.
Available 24/7

Proven Results

Top Rated Attorney