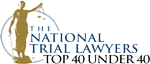 Criminal Defense Attorney Cost and Fees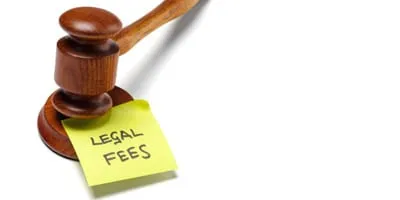 How much does a criminal defense attorney cost? There are hundreds of people in the state who say they practice criminal law. But there are very few who are actual criminal defense attorneys who solely practice criminal defense and are seen as leading practitioners in the field. At the outset, let me state that I charge more than most defense lawyers. But there's many reasons for that. You get what you pay for. After years of experience solely dedicated to criminal defense, thousands of results for clients, multiple jury trials per year, and a proven record, I am selective what cases I take.
Bluntly, I don't need to take every case that comes my way. I receive many calls each week from people wanting help. Here are some phrases I hear that will immediately tell me somebody is just looking for the cheapest possible attorney. When the very first words are something like this, I know right away that this will not be a good match:
When someone's first sentence is, "How much would you charge to do a case involving…."
"Do you do payment plans?"
"What's the lowest you could do a case for…"
"How much do you cost?"
"Do you think I even need an attorney for this?"
"But I Don't Want a Court-Appointed Attorney"
Ironically, many of the same people who say phrases like that, also complain that they don't want a court-appointed attorney. But there's a reason we have assigned counsel. It's to make sure that even people who are impoverished can have a defense. Everybody has a constitutional right to counsel and to receive a competent and effective assistance of counsel. Also, there are some extremely good defenders "in the trenches" doing assigned counsel work. Some, frankly, who have even better reputations than many private attorneys. They provide an invaluable resource to society.
However, you also have no say in who you will be assigned. Maybe it will be a seasoned veteran who feels called to doing assigned public work. Maybe it will be somebody relatively inexperienced. You may or may not find them a good fit. They may or may not spend as much time on your case as you'd want. And they aren't "free" or "cheap" either. Even for misdemeanor cases, public defender assigned attorneys cost well over $100 an hour. You will have to pay the city or county back for all services that they will. But if you want an attorney of your own choosing, and you want to hire a top-ranked private criminal defense attorney, it's obviously going to cost more. If you're already going to be paying a significant amount of money for assigned "court appointed" counsel, you might as well pay more if possible for a top attorney of your choice.
If You Want The Best, Hire the Best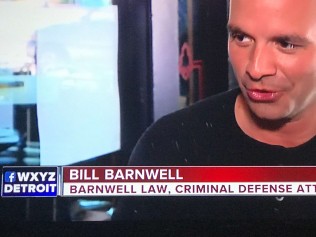 If a person wants to drive a Corvette, it's not going to cost what a Toyota costs. If somebody wants to live right off the water, it's going to cost more than a house tucked away in the suburbs. If you want a Rolex, it's going to cost more than an Apple watch. And so on, and so on. If you're looking for an attorney who is going to quote you the lowest and cheapest price, that will not be this firm. But if you want a top-rated criminal defense lawyer with hundreds and hundreds of five-star reviews across two different states, and who has a proven record of trial success, including handling many life-offense cases, you are welcome to call to discuss your case.
Don't Risk Your Future and Go "Cheap"
There are times when someone will call me and ask if they "need" an attorney for their criminal case. The short answer if your liberty is on the line, you need a top lawyer. If your future is on the line, you need a top lawyer. If your job is in jeopardy, your immigration statues, your firearm rights, your ability to drive, etc, etc, yes you need a top criminal defense lawyer in your corner. Why risk it? Saving a few dollars now will potentially cost you a lot more money down the road if you lose your freedom, your license, your job, and so on.
If a private attorney is quoting you an extremely low price, there's a reason for that. They are new to the profession, or have been around for awhile and are desperate for work. You do not want your case to be somebody else's test case and on the job training, or somebody's desperate attempt to make ends meet. Do your research. Read actual client reviews, and not just on an attorney's own website, but independent websites like Google or Avvo. Ask an attorney when the last time they tried a case was in front of a jury, and how many cases they have tried in the last five years.
The fact of the matter is no honest attorney can give you a "guarantee" or promise an outcome. If somebody does, run away, because that attorney is already violating rules of professional conduct. But the best predictor of the future is a person's past results. While no two cases are the same and a result can't be guaranteed, with Barnwell Law, you have assurance your case will get the attention it deserves from a top defense attorney. The question is not how much will it cost to hire a top attorney, but how much will it cost not to hire the best.
Up-Front and Clear Fees
Barnwell Law charges flat up-front fees. They are clear, honest, and understandable. When a fee is quoted, it is not negotiable like a used car lot. The fee is based upon the type of case you're facing, the seriousness of the charge, the amount of skill required, the particular jurisdiction of the case, and other facts and distinctions. The firm does not do "payment plans", but for people with good credit scores, financing is available through a third party processor. Fees are "flat", meaning you know what you are paying for. If the case takes longer than expected, you aren't billed further. If the case resolves quicker than you expected, you don't get a refund because the firm handled your matter skillfully and efficiently. You don't get "nickel and dimed" every time you send a text message, receive an email, go to court, etc." Fees and costs are easy to understand and paid at the time representation begins. I am not here to be a debt collector. After being hired, I don't want to talk about money or criminal defense costs. I want to talk about your case and how we are going to work to achieve your goals.
Letting the Prosecutor Know You're Not Afraid to Go To Trial
Most cases statistically do not go to trial. But some do. Yours may or may not. But when you hire Barnwell Law, you are telling the prosecutor you have the resources and the willpower to go all the way if need be. For cases that involves pretrial resolutions, prosecutors frequently will give better "deals" when they know that they are going to have to work very hard in cases that could be suitable for trial. When you spend money on criminal defense attorney costs, you are investing in your future. You are sending a signal to the other "players" in the court system that you are choosing a top criminal lawyer to fight for you.
Call Today
If you have been charged with a felony or misdemeanor criminal case in Warren, Macomb County, Metro-Detroit, or elsewhere in Michigan or Florida, and you want to hire one of the best and top-rated criminal defense attorneys, call today. You will not get the "cheapest" price, but you will get trusted, respected, and top representation. Take your or your loved one's future seriously. Call Barnwell Law any time day or night at: (810) 394-2952
Client Reviews
Get in Touch
Fill out the contact form or call us at
(810) 394-2952
or
(239) 325-6989
to schedule your consultation.
Available 24/7

Proven Results

Top Rated Attorney