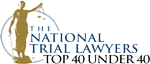 Child Pornography
Charged With a Child Pornography Sex Crime
Hire an experienced attorney in Warren, Royal Oak, Sterling Heights, Roseville, Macomb County, MI & Fort Myers, FL for legal defense today.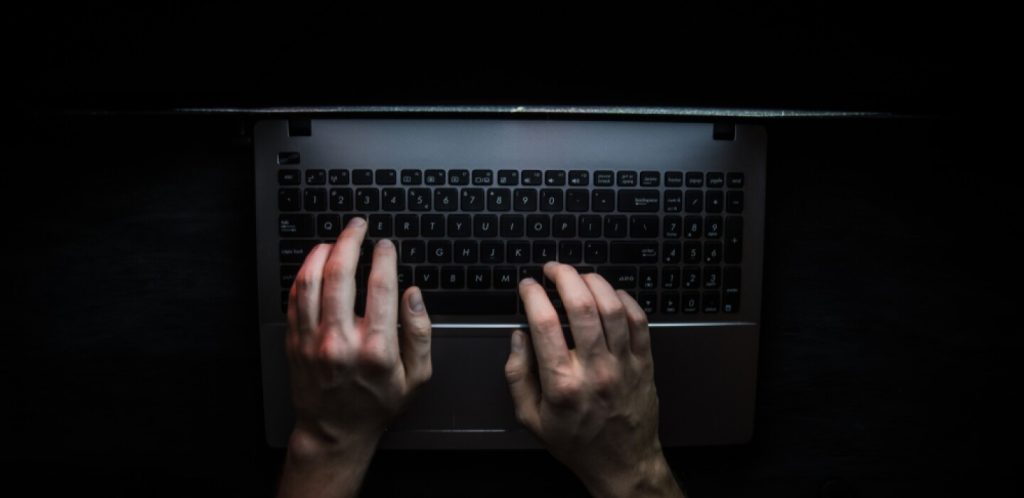 If you are facing a charge of child pornography, you are facing a serious state and/or federal charge that carries 4-20 years in prison and potentially tens of thousands of dollars in fines, as well as mandatory reporting on the Michigan Sex Offender Registry.

On state charges, you could be charged with possession of child pornography which carries a sentence of up to 4 years in the state prison. If you are charged with Distributing Child Pornography, or promoting or financing child pornography, you could face up to 7 years in state prison. If you face a charge of Production of Child Pornography, you could face up to 20 years in state prison.

If your case is being charged as a federal case, even harsher penalties can apply.

Whatever the specific charge is, and whether your case is being charged in Metro-Detroit, such as in Macomb County, Oakland County, Wayne County, or any other county in Michigan, or in federal court, such as the Eastern District Federal Court, you must contact an experienced criminal defense attorney immediately who has experience in both state and federal courts.

These accusations can be life altering, devastate a person financially, and take away many years of freedom. Defenses can and do exist in these types of situations.

Aside from being branded a sex offender or child predator the rest of your life, you or your loved one could face many years in prison. This is why it is important that you reach out to an experienced and trusted defense attorney today.
Barnwell Law, PLLC has a strong distinction in defending individuals in Macomb County, Michigan, and throughout Metro-Detroit and the State of Michigan who are facing difficult criminal charges related to child pornography. We know that being accused can massively impact your life. Even the mere accusation in such cases can lead to severe personal, professional, and social repercussions. We are here to defend your rights, your freedom, and your reputation. Our firm is prominent in providing a robust criminal defense, capable of handling such delicate and complex cases. We emphasize clear communication and personalized attention to answer your burning queries. If you or someone you know faces these challenging charges, reach out to us at (810) 394-2952. At Barnwell Law, PLLC, we are committed to providing you with the guidance and defense needed during these trying times. Remember, one mistake does not define you. Let us help preserve your future.
Our law firm, based in Warren, MI and Macomb County, Michigan, is fervently committed to safeguarding the rights of individuals who face accusations related to child pornography under Michigan law. Navigating the complexities of child pornography crimes necessitates the keen understanding and interpretation of the applicable legislation, which our seasoned attorneys provide. Michigan law, specifically under Code Section 750.145c, strictly prohibits the possession, production, and distribution of sexually explicit material involving minors. Disturbingly, even a misinterpreted communication or mistaken identity situation can subject an individual to these serious charges, presenting severe implications for reputational damage, professional opportunities, and personal life.
We want you to know that if you find yourself in such a predicament, you are not alone. We believe in every individual's right to a rigorous defense under the law. Our team of dedicated attorneys rescues you from the labyrinth of legal quandaries through compassionate representation, zealous advocacy, and comprehensive defense strategies tailored to your specific circumstances.
Our familiarity with the nuances of Michigan's criminal justice system empowers us to effectively challenge wrongful accusations or disproportionate charges. Further, we strive to enlighten our clients about their charges, the ramifications, and plausible defense strategies, fostering a solid attorney-client relationship based on trust and transparency.

While it's easy to feel overwhelmed amidst allegations of child pornography, it is pertinent to remember that being charged does not equate to being convicted. With us by your side, you can face these challenges empowered and informed. Embodying our commitment to justice and fairness, our unwavering dedication shall serve as your anchor in these stormy legal waters.
Example of Child Pornography Crimes
At our law firm, nestled in the heart of Macomb County, Michigan, we understand the gravity and the sensitivity that surrounds the issue of child pornography. This distressing subject is one of the most serious crimes under Michigan law. Our team of dedicated legal professionals is committed to providing robust advocacy to individuals who find themselves embroiled in such strenuous circumstances. We believe in the cornerstone of American justice which affirms that every individual is innocent until proven guilty.

Consider the distressing scenario of an individual who unexpectedly finds themselves in the crosshairs of a child pornography investigation. Perhaps they were browsing a discussion forum or a social media platform and unintentionally came across explicit content involving a minor. Unaware of the potential repercussions, they may have saved or shared the content, misunderstanding that this act alone can lead to severe charges under the Michigan law, resulting in grave consequences.

In another instance, suppose a person being charged for possessing digital material that they were completely unaware contained explicit content of minors. This unawareness notwithstanding, the possession of such materials qualifies as a violation of child pornography laws. At our firm, we stand ready to challenge any charges brought against you efficiently and discreetly. We aim to provide conscientious and extensive representation to safeguard your rights and reputation amidst these difficult circumstances. Let's work together towards navigating this complex legal landscape successfully. Trust us to provide a strong, meticulous defense built on understanding the specifics of Michigan State laws and extensive experience in dealing with such sensitive cases.
Offenses Related to Child Pornography Crimes
Based in Warren, Michigan and Macomb County, Michigan, our law firm concentrates on dealing effectively with all aspects of cases involving child pornography under Michigan law. In addition to child pornography, a multitude of related crimes require nuanced legal understanding and decisive representation:
Child Abuse: This crime involves physical, psychological, or sexual maltreatment of individuals under 18 years of age. Child abuse, often evidenced by repeated actions over a period, requires the assembly of strong defense strategies due to its severe legal implications.
Child Molestation: Defined as sexual activities perpetrated against minors, being accused of child molestation can have severe social and legal consequences. Ensuring a thorough legal representation is imperative in such cases. These are Criminal Sexual Conduct or "CSC" cases.
Statutory Rape: Engaging in sexual activities with a minor, regardless of consent, can lead to serious charges. Michigan law dictates it as statutory rape, and having proper legal representation is crucial.
Indecent Exposure to a Child: Exposing sexual organs for the purpose of arousal or affronting a minor is also a grave crime in Michigan. Legal consequences can be serious and demand proactive defense strategies.
These offences are not equivalent to child pornography crimes but are often associated due to their nature. Keep in mind that accusation does not equate to guilt. Our unyielding commitment to justice drives us to provide thorough representation and tailor our legal strategy as per your unique circumstances. With our comprehensive understanding of Michigan law, we are here to stand by you as zealous advocates, upholding your rights and working tirelessly to help you secure a favorable outcome.
Defenses to Child Pornography Crimes
At our law firm based in Macomb County, Michigan, we understand how critical it is for those accused of child pornography charge to have comprehensive legal representation tailored to their situation. Various defenses could contest these charges under Michigan law and we aim to navigate our clients through their legal predicaments, considering all potential legal strategies.
Unintentional Possession: An individual may not have known they were in possession of such content. They could have unknowingly downloaded or been sent pornographic material without their consent or knowledge. This defense is applicable if our client was not aware of the existence of the illicit material.
Illegal Search and Seizure: If the evidence against you was obtained through an unlawful search and seizure, it could be dismissed. This may occur if law enforcement officers violated your Fourth Amendment rights by not procuring a warrant or basing their search and seizure on probable cause.
Entrapment: This defense could be employed if a law enforcement officer incited or tricked someone into committing a crime they would not normally engage in. If this describes your situation, it could be an effective defense.
We also explore other defenses like mistaken identity or internet spoofing based on the specific circumstances surrounding your case. Our solutions are tailored to each client's unique circumstances to ensure a robust defense strategy.
Being faced with a child pornography charge is a serious matter, but remember that an accusation is not a conviction. With our comprehensive understanding of Michigan law, we represent defendants aiming to ensure they get a fair hearing. We commit to exploring all available defenses to seek the best possible outcomes for our clients. It's pivotal to remember that everyone deserves effective legal representation, accused party or not.
Penalties for Child Pornography Crimes
In the realm of criminal law, there are very few charges more severe than those involving child pornography. Our law firm, based in Macomb County, Michigan, is proficient in representing individuals who are facing such charges. In Michigan, the stakes are high and the penalties for child pornography, if found guilty, can be life-altering. A guilty verdict can lead to substantial prison time, onerous fines, and devastating lifelong consequences.
Under Michigan law, the possession, distribution, or creation of child abuse sexual material is considered a felony. Possession can result in a sentence of up to 4 years imprisonment, and a fine of up to $10,000. Distribution, on the other hand, carries a heavier sentence and could result in up to 7 years imprisonment, and a fine of up to $50,000. Production of child pornography holds the harshest penalties with up to 20 years in prison and a fine reaching up to $100,000.

Certain aggravating factors can increase the severity of these penalties. These can include a prior conviction, the age of the child involved, and the nature and content of the materials in question. The legal system in Michigan takes these violations very seriously, as they endanger children's welfare.
Our law firm understands the gravity of such charges and how overwhelming and alarming they can be for the person accused. We stand ready to represent and protect the rights of those facing these significant allegations. Guiding our clients through the complexities of Michigan's legal system, we work to ensure a fair legal process is followed even in the most challenging circumstances.
Ready to Battle the Prosecution for You
Barnwell Law has been diligently offering unwavering support to individuals tangled in child pornography charges, which are categorized as some of the most severe under the state laws. We adopt a comprehensive and thorough approach in representing our clients, leveraging our competency and profound understanding of Michigan's legislation. Our lawyers leave no stone unturned in building a strategic defense to battle the prosecution effectively. We strive to extend individualized representation that best aligns with your unique circumstances. Our commitment to safeguarding the rights of the accused is unswerving. We empathize with how challenging this period can be, and do understand the gravity of these allegations on one's personal, professional, and social life. Every step towards your defense matters to us. To learn how we can provide the steadfast representation that your case necessitates, you can reach us at (810) 394-2952. Take that step towards regaining control over your life today.

Call Barnwell Law now at (810) 394-2952 to begin an aggressive defense for your sex crimes, CSC, criminal sexual conduct, or child pornography case. Contact William Barnwell today to begin your defense.
Client Reviews
Get in Touch
Fill out the contact form or call us at
(810) 394-2952
or
(239) 325-6989
to schedule your consultation.
Available 24/7

Proven Results

Top Rated Attorney