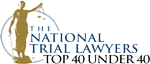 Accosting a Child for an Immoral Purpose
Accosting a Child for an Immoral Purpose Legal Charge
Call Barnwell Law today to have a dedicated criminal defense attorney on your side in Warren, MI & Fort Myers, FL.
If you've been accused of Accosting a Child for Immoral Purposes, you could face up to four years in state prison, thousands of dollars in fines, and as well as having to register under Michigan's Sex Offender Registry Act (SORA) for 25 years.

This is an extremely serious charge that can have life-altering ramifications if a client takes a plea or is found guilty. Cases can and do exist where individuals are wrongfully accused of this offense and have been acquitted.

Barnwell Law has experience defending sex crime accusations, including criminal sexual conduct charges, indecent exposure, sexual assault, statutory rape, and other charges that fall under the common umbrella of rape or sexual violence. Successful defenses have occurred throughout Michigan including all of Metro-Detroit and beyond, including cities such as Warren, Roseville, Royal Oak, Port Huron, Detroit, and many surrounding areas and counties.

Not all of these accusations are true or can be substantiated beyond a reasonable doubt. This is why you need to call an aggressive and experienced criminal defense attorney today. Hire and retain an attorney who defend you and your case regardless of the accusation.

Call Barnwell Law today at (810) 394-2952 to have a dedicated criminal defense attorney on your side today, with results in counties such as Macomb, Oakland, Wayne, St. Clair, and Washtenaw and throughout Michigan.

Client Reviews
Get in Touch
Fill out the contact form or call us at
(810) 394-2952
or
(239) 325-6989
to schedule your consultation.
Available 24/7

Proven Results

Top Rated Attorney