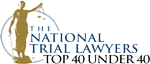 Sex Crimes 3rd Degree
Have You Been Charged With a 3rd Degree Sex Crime?
Being accused of a 3rd degree sex crime is a serious matter. Call an attorney in the Warren and Royal Oak area today.
Few wrongful accusations can be as difficult to navigate such as criminal sexual conduct or rape. An allegation of criminal sexual conduct in the third degree is one of the most serious charges a person can face in anywhere Macomb County, Oakland County, Wayne County, St. Clair County or anywhere in Michigan. It poses up to a maximum possible sentence of 15 years in the state prison, lifetime electronic monitoring, as well as many years or decades of registration on Michigan's Sex Offender Registry (SORA).

It is important to note that in the charging stage, this is an allegation, not a proven fact. Yet you or your loved one's life literally hangs in the balance.

Barnwell Law has had success defending people of sex crimes and rape in Oakland County, Macomb County, and Wayne County, St. Clair County, and others including cities such as Warren, Roseville, Royal Oak, Port Huron, Oak Park, Eastpointe, Detroit, and many other cities.

An allegation of CSC 3rd can involve alleged conduct of sexual penetration of a minor, using force or coercion to achieve sexual penetration, using a position of authority to engage in penetrative sexual conduct, or other factors.

These allegations are taken very seriously in all jurisdictions. Regardless of whether you are being charged in Detroit, Warren, Royal Oak, Port Huron, Roseville, Ann Arbor, or any other city or county, it is important to take immediate steps to retain a sex crimes lawyer who believes in the presumption of innocence and will fight for you.

Everybody deserves their day in court. Barnwell Law will ensure jurors selected on your case will be impartial and fair and hold the jurors to promise to acquit unless the prosecution can meet the highest burden of proof: Proof Beyond a Reasonable Doubt. Anything short of that means only one thing: Not Guilty.

Call Barnwell Law today at (810) 394-2952 to retain a lawyer who will fight for you, regardless of what the allegation or accusation is.

Client Reviews
Get in Touch
Fill out the contact form or call us at
(810) 394-2952
or
(239) 325-6989
to schedule your consultation.
Available 24/7

Proven Results

Top Rated Attorney