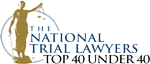 Sex Crimes 4th Degree
Do not take this charge lightly. Hire an experience sex crime attorney in Warren & Royal Oak, MI & Macomb County
A charge of criminal sexual conduct in the fourth degree might be called a "high court misdemeanor", but it is an extremely serious charge that can have lifetime ramifications. Though called a "high misdemeanor", it is treated like a felony case for all practical purposes and is sentenced as such. A conviction of CSC 4th Degree poses up to a maximum possible sentence of 2 years in the state prison, as well as many years or decades of registration on Michigan's Sex Offender Registry (SORA).

Do NOT take a charge of CSC 4th degree lightly. Even if the prosecution offers you a plea that might allow you to escape jail or prison time, any conviction requires an automatic registration on the Michigan Sex Offender Registry. This charge can and will haunt you for years to come unless you fight it.

Barnwell Law has had success defending people accused of sex crimes and rape in Macomb County, Wayne County, Oakland County, St. Clair County, Washtenaw County, Genesee County and others, including cities such as Warren, Roseville, Royal Oak, Port Huron, Center Line, Flint, Detroit, and many other cities.

It is important to hire an experienced criminal defense lawyer who handles allegations of sex crimes or criminal sexual conduct and has experience fighting these charges with success.

Call Bill Barnwell of Barnwell Law now at (810) 394-2952 and begin fighting to restore your name and reputation.
Client Reviews
Get in Touch
Fill out the contact form or call us at
(810) 394-2952
or
(239) 325-6989
to schedule your consultation.
Available 24/7

Proven Results

Top Rated Attorney