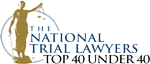 Top Flint and Genesee County Felony and Misdemeanor Attorney
As a criminal defense attorney whose practice focuses solely on criminal law and criminal defense, Barnwell Law, PLLC is well-known in many counties throughout Michigan, including Genesee County.
If you've been charged with a misdemeanor offense in Genesee County such as DUI, OWI, or drunk driving, or a felony, you are likely very concerned and want excellent defense representation. Genesee County, Flint, and many cities inside Genesee County see a lot of drug and alcohol related cases. Other common misdemeanors in Genesee County and most other courts are drug crimes, including misdemeanor offenses such as possession of marijuana, driving while license suspended, retail fraud, assault, assault and battery, and various other misdemeanor offenses.
Far more serious is felony offenses such as possession of drugs, including heroin, cocaine, and other recreational drugs such as ecstasy, methamphetamine, commonly known as meth, and prescription drugs that are unlawfully obtained. These can be prescription drugs like Vicodin, Xanax, Oxycontin, and various opioid drugs including painkillers.  Possessing these prescription drugs can result in charges such as Possession of Analogues. Other offenses can include Maintaining a Drug House, and various other drug crimes.
Far more serious than drug possession cases, are Distributing and Manufacturing cases. These can carry prison sentences of 7 years, 20 years, or more depending on the substance and the offense. These are much more serious charges than possession charges, but even possession charges are very serious. For instance, possessing any amount of methamphetamine or meth is a maximum penalty of 10 years in state prison.
There are a host of other commonly charged offenses that range from retail fraud, larceny, embezzlement, home invasion, breaking and entering, criminal sexual conduct, sex crimes, homicide, murder, and many other misdemeanors and felonies.  It is important to note that even in major allegations of murder and homicide, defenses exist and a skilled defense attorney is needed for these offenses that can result in life in prison. Sex Crimes, such as allegations of First Degree Criminal Sexual Conduct, 2nd Degree Criminal Sexual Conduct, 3rd Degree Criminal Sexual Conduct, and 4th Degree Criminal Sexual Conduct can be beat. People can be falsely accused. Despite popular perception, there are instances of people wrongfully accused of rape, criminal sexual conduct, and other forms of alleged sex crimes.
The city of Flint has one of the highest homicide rates per percentage of population in the United States. Those accused of violent crimes are sometimes wrongfully accused. But every single accused individual, regardless of how severe the charges or allegations, deserves a dedicated defense and criminal justice attorney. Genesee County has a high rate of alleged felony crimes, and Barnwell Law defends any and all kind of felony cases, as well as misdemeanors.
Our attorney is also a top-rated attorney who has received the highest marks from various attorney review sites. So don't just take our word for it. Read what actual clients have had to say and the various awards our attorney has received. According to AVVO, a reputable attorney-rating and review site, Bill Barnwell is a 10 rated attorney — the highest rating an attorney can receive. 
Our attorney has handled high-profile cases in Flint and Genesee County. Cities inside Genesee County include: Flint, Grand Blanc, Burton, Clio, Davison, Flushing, Swartz Creek, Mount Morris, Linden, Grand Blanc Township, Genesee, Goodrich, Flint Township, Montrose, Otisville, Fenton Township, Mount Morris Township, Atlas Township, Davison Township, Mundy Township, Gaines, Argentine Township, Vienna Township, Thetford Township, Flushing Township, Clayton Township, Gaines Township, Montrose Township, and Forest Township.
Felony cases in Genesee Township are heard at the 7th Circuit Court in downtown Flint. All felony cases begin in District Court and most are eventually "bound over" to Circuit Court. Misdemeanor cases remain in District Court. The District Courts inside of Genesee County are heard within the 67th District Court. The 67th District Court has branches in Flint, Fenton, Flushing, Grand Blanc, Burton, Mt. Morris, and Davison.
While Flint and Genesee County are considered to have high crime rates, many defendants are unable to afford a lawyer of their choosing. But with skilled and experience defense counsel, you will have a dedicated advocate and defense attorney at your side whether you are facing any kind of misdemeanor or felony. It is worth the money, and you get what you pay for.
It is important to note that Barnwell Law has a state-wide presence and has practiced all throughout Michigan and delivered solid results for clients state-wide.  Genesee County is just one of the many counties that our attorney Bill (William) Barnwell has regular experience fighting for clients. But our attorney has actually lived in Genesee County and has strong roots as a non-profit community leader and now as a top defense attorney and criminal defense attorney for the people of Flint and all throughout Genesee County. And he gets results.
If you are facing a misdemeanor or felony charge in Flint or Genesee County or anywhere else in Michigan, be sure to contact Barnwell Law today at (810) 394-2952. Our attorney is on call 24 hours a day and for emergencies. Retain a respected attorney with results who enjoys advocating for his clients. A private and secure office space is located in Flint to consult with you regarding your case.
Client Reviews
Get in Touch
Fill out the contact form or call us at
(810) 394-2952
or
(239) 325-6989
to schedule your consultation.
Available 24/7

Proven Results

Top Rated Attorney