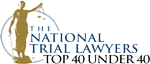 Marijuana Offenses
Have You Been Caught Possessing Marijuana?
Call an experienced defense attorney in Warren, Royal Oak, Sterling Heights, Roseville, Macomb County, MI & Fort Myers, FL today.
In Michigan, it is still illegal to posses marijuana for recreational purposes. If charged under local misdemeanor ordinance you could face up to 90 days in county jail. If charged under state law, you could be charged with a misdemeanor and face up to one year in jail. If you are charged with Manufacturing and Delivering Marijuana, you will be charged with a felony and could face years in state prison.

These are all serious charges that require immediate representation. Barnwell Law can assist people in legal advice to obtain their Michigan Medical Marijuana Cards and give legal advice under the Michigan Medical Marijuana Act (MMMA). If you've been charged with a marijuana related offense and have a valid medical card, you can have valid defenses against misdemeanor or even felony charges.

Certain cities and counties can still be very difficult even with simple possession charges, such as Royal Oak, Ferndale, Southfield, and most places in Oakland County. Barnwell Law has a successful record in these "tough" areas. For certain offenders, Barnwell Law can even help keep your record clean.

Also, even if you have a legal medical marijuana card, you can still be arrested for for a DUI or OWI charge such as Operating With the Presence of a Controlled Substance, Operating While Impaired, or Operating While Intoxicated. Even if it has been a day or more since you have allegedly smoked anything!

If you've been charged with any marijuana-related offense, including illegal transport, it is important to contact Barnwell Law today.

Call 24/7 at (810) 394-2952 to begin implementing the successful Barnwell Defense.
Client Reviews
Get in Touch
Fill out the contact form or call us at
(810) 394-2952
or
(239) 325-6989
to schedule your consultation.
Available 24/7

Proven Results

Top Rated Attorney