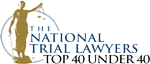 Cocaine Offenses
Have You Been Charged With a Cocaine Offense?
Contact Barnwell Law in Warren, Royal Oak, Sterling Heights, Roseville, Macomb County, MI & Fort Myers, FL for legal help.
If you've been charged with the mere possession of cocaine, you will be charged with a felony with a maximum possible prison sentence of four years in the state prison. If you've been charged with selling cocaine, even in very small quantities, you could face up to 20 years in prison or more.
Local and federal authorities take such accusations very seriously, and so should you if you've been accused of possessing cocaine, heroin, LSD, methamphetamine (meth), or even prescription drugs such as Valium, Xanax, Vicodin, and Hydrocodone that you don't have a valid prescription for.

Such offenses result in state or federal crime allegations. It is important to contact Barnwell Law immediately if you've been charged with any of these felony offenses. Barnwell Law has a record of success in big cities like Detroit, Warren, Ann Arbor, Royal Oak, and cities large and small throughout the state of Michigan.

Call Barnwell Law today at (810) 394-2952 if you've been accused of buying, selling, or possessing cocaine or any other illegal drug. Your future is on the line and Barnwell Law is here to fight for you or your loved one.
Client Reviews
Get in Touch
Fill out the contact form or call us at
(810) 394-2952
or
(239) 325-6989
to schedule your consultation.
Available 24/7

Proven Results

Top Rated Attorney