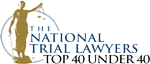 Heroin Offenses
Have You Been Charged With a Heroin Related Offense?
Call a defense attorney in Warren, Royal Oak, Sterling Heights, Roseville, Macomb County, MI & Fort Myers, FL for legal advice today.
There has been a sharp increase in recent years in heroin cases. If you've been charged with possession or selling heroin, it is important that you call Barnwell Law immediately. Simply possessing heroin results in a felony charge of up to four years in state prison. Manufacturing or selling heroin can result in steep charges and many more years in prison.

Even for possessing serious and deadly drugs like heroin and methamphetamine (meth), Barnwell Law has been successful in keeping people's records clean and helping clients get deferral statuses under 7411 or other diversion programs.

For people accusing or producing or selling heroin or other drugs, you could be looking at state charges, federal charges, or both. There have been major crackdowns by local police, the FBI, and other law enforcement agencies regarding heroin that can land you in state or federal court.

You need to contact an experienced criminal defense attorney if you are in Wayne County, Oakland County, Macomb County, Wasthenaw County, or any other place in the state of Michigan.

Barnwell Law can also assist people struggling with drug addiction in getting life-saving treatment which will not only help their case, but potentially help turn lives around.

Call Barnwell Law now at (810) 394-2952 to implement the Barnwell Defense and help protect your future.
Client Reviews
Get in Touch
Fill out the contact form or call us at
(810) 394-2952
or
(239) 325-6989
to schedule your consultation.
Available 24/7

Proven Results

Top Rated Attorney