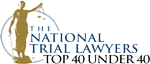 Statutory Rape
Have You Been Accused of Statutory Rape?
Hire Barnwell Law for your legal needs in Warren, Royal Oak, Sterling Heights, Roseville, MI and Macomb County.
In Michigan, the legal age of consent is 16 years of age. If an adult of any age has sexual contact with a minor under 16 — even if they thought the individual was older — they can be charged with statutory rape.

A person under the age of 16 cannot legally consent to sexual activity in Michigan, regardless of whether or not they lied about their age, how "mature" they may seem. These defenses will not work in any court in Michigan. Therefore you need a criminal defense attorney who knows what defense strategy will work.

Statutory rape charges are serious offenses that can be charged in a variety of ways. They can be charged as first degree criminal sexual conduct, second degree criminal sexual conduct, third degree criminal sexual conduct, fourth degree criminal conduct, or other crimes that fall under the umbrella of sexual assault or sex crimes.

These offenses can range up to life in prison to several years in prison, and many years of reporting under the Michigan Sex Offender Registry Act (SORA). For these reasons and many others, it is important that anybody accused of this offense to contact an experienced and dedicated criminal defense attorney.

Barnwell Law has successfully defended sex crime, CSC, and related sexual assault offenses throughout Michigan, including in Macomb County, Oakland County, Wayne County, St. Clair County, Washtenaw County, and other areas throughout Michigan.

All felony cases begin in District Court and unless dismissed, work their way up to Circuit Court. Barnwell Law has a prescence throughout Michigan, including major cities such as Detroit, Warren, Sterling Heights, Ann Arbor, Port Huron, and many other locations.

Call Barnwell Law today at (810) 394-2952 to hire and retain a determined criminal defense attorney who will fight on your behalf.

Client Reviews
Get in Touch
Fill out the contact form or call us at
(810) 394-2952
or
(239) 325-6989
to schedule your consultation.
Available 24/7

Proven Results

Top Rated Attorney