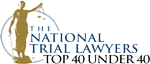 Sexual Assault
Have You Been Recently Charged With Sexual Assault?
Call a knowledgeable sex crime attorney in Warren, Royal Oak, Sterling Heights, Roseville, Macomb County, MI & Fort Myers, FL today.
Sexual Assault cases can take many forms. They can be charged as criminal sexual conduct cases in the first, second, third, or forth degree. Or they can be charged as Assault with the Intent to Commit Sexual Penetration, Attempted Criminal Sexual Conduct, or Assault with the Intent to Commit a Criminal Sexual Conduct (CSC) charge.

This is not an exhaustive list. Depending on what you're being charged with you can face up to life in prison (Criminal Sexual Conduct in the First Degree), all the way down to one year in the county jail (Attempted Criminal Sexual Conduct in the Fourth Degree) for any sex crime or rape accusation.

Nearly all sexual related offenses also automatically require registration for the Michigan Sex Offenders Registry (SORA). If you've already been sentenced and have allegedly not complied with your registration orders, you can face Failure to Comply with SORA charge, which can result in misdemeanor or felony charges depending on the allegation.

Whether you've been accused of sexual assault, a sex crime, or failing to register or comply with the requirements of the Sex Offender Registry Act (SORA), it is important to contact Barnwell Law immediately.

Barnwell Law has defending SORA, sexual assault, and sex crimes cases throughout Michigan, including in Macomb County, Wayne County, Oakland County, St. Clair County, and various other counties and cities, including but not limited to Warren, Sterling Heights, Port Huron, Roseville, Royal Oak and Ann Arbor.

Call Barnwell Law today at (810) 394-2952 and begin to fight to restore your name, reputation, and freedom.

Client Reviews
Get in Touch
Fill out the contact form or call us at
(810) 394-2952
or
(239) 325-6989
to schedule your consultation.
Available 24/7

Proven Results

Top Rated Attorney