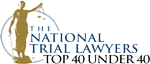 Aggravated Indecent Exposure
Have You Been Accused of Aggravated Indecent Exposure?
Hire an experienced sex crime attorney in Warren, Royal Oak, Roseville, Macomb County, MI & Fort Myers, FL.
A charge of aggravated indecent exposure is a "high misdemeanor" that for all practical purposes is a felony charge. It carries with it a maximum possible penalty of up to 2 years in the state prison and up to 5 years of probation with the Circuit Court.

It is important to take this charge very seriously. People can and do go to jail or prison for these charges, but that can be avoided with skilled defense counsel. Our attorney does not look down upon any client or judge any client regardless of the allegation.

Barnwell Law has successfully defended individuals accused of aggravated indecent exposure around the state of Michigan, including in cities such as Warren, Port Huron, and various cities inside Oakland County such as Royal Oak and Ferndale, as well as many other counties and cities, including Detroit.

Often times clients have many fears, questions, or concerns when facing any sexual related charge, such as indecent exposure or aggravated indecent exposure.

This is why it is important to hire and retain your own experienced criminal defense attorney. Call Bill Barnwell of Barnwell law today at (810) 394-2952.
Client Reviews
Get in Touch
Fill out the contact form or call us at
(810) 394-2952
or
(239) 325-6989
to schedule your consultation.
Available 24/7

Proven Results

Top Rated Attorney