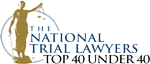 Child Abuse
Getting Accused of Child Abuse Is Serious
Call a child abuse charge attorney in Warren, Royal Oak, Sterling Heights, Roseville, Macomb County, MI & Fort Myers, FL today.
Facing an accusation of child abuse can be devastating. Parents and others have been wrongly accused of child abuse. Child abuse charges can range from 1st Degree to 4th Degree child abuse. If convicted, you will not only face the possibility of jail or prison, but will be added to a state child-abuse registry.

Barnwell Law is experienced in defending against Child Abuse cases. This is a horrible crime to to be wrongly accused of. Do not just allow your rights to be violated or to "take a plea" to get the case over with, unless a plea would be in your best interest.

To develop the best defense for your case, contact Barnwell Law today for your free consultation.
Client Reviews
Get in Touch
Fill out the contact form or call us at
(810) 394-2952
or
(239) 325-6989
to schedule your consultation.
Available 24/7

Proven Results

Top Rated Attorney