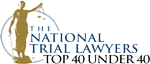 FAQs
Do You Have Questions About Our Legal Services in Warren, MI & Fort Myers, FL? READ THROUGH THESE FAQS TO GET ANSWERS
Legal matters are often incredibly complex and confusing, but Barnwell Law, PLLC of Warren, MI & Fort Myers, FL has compiled a few of our most frequently asked questions to help you navigate your situation. This list of FAQs is not comprehensive, so if you have a specific question for attorney Barnwell, feel free to call (810) 394-2952.
GET THE ANSWERS YOU NEED TO MOVE FORWARD WITH CONFIDENCE
Just a few of our frequently asked questions are as follows:
How can an attorney help me?
Having an attorney on your side is a tremendous asset. Your attorney can help you every step of the way, from gathering evidence and building your case to representing your interests both inside and outside the courtroom.
What types of cases do you handle?
We take on a wide variety of cases, including cases involving: - Assaultive crimes - Felonies - Federal cases - Sex crimes - Drug and alcohol crimes - Property crimes - General crimes
Do you do free consultations?
Free consultations are given over the phone. Office time beyond would be charged and applied to the overall representation fee.
Could I be facing jail time?
Every criminal case has the potential for jail time, however, most clients of Barnwell Law do not go to jail or state prison and it is most every client's desire to avoid jail time. Barnwell Law will do all it can to help avoid this possibility.
Will my criminal case go to trial?
Most criminal cases in Michigan and Florida do not go to a full jury or bench trial, but William Barnwell of Barnwell Law has extensive trial experience and success in both felony and misdemeanor cases. Every client has the presumption of innocence and before pleas or "deals" are even entertained, our attorney will first see if there is a way to get your case dismissed or if you have any valid trial defenses.
Is there a fee for your services?
Contact Barnwell Law, PLLC to get the details pertaining to your specific situation.
Who is the best or top attorney in Michigan or Florida?
While there are a number of highly skilled defense attorneys, William Barnwell of Barnwell Law has received numerous top-recognition awards for his legal abilities, and is consistently ranked in the top 2.5% of attorneys statewide in Michigan by Super Lawyers. He also has over 500 5-Star attorney reviews across the web and is known as being an accomplished trial attorney.
What is the fee to retain your services?
Contact Barnwell Law, PLLC to get the details pertaining to your specific situation. Fees depend on a variety of factors such as the nature and severity of the allegation and the complexity of your particular case. Fees are always upfront, clear, and understandable.
Who will help me through my case?
William Barnwell of Barnwell Law, PLLC will stand by you through the entire legal process, and you can speak to attorney Barnwell whenever you want more information.
Client Reviews
Get in Touch
Fill out the contact form or call us at
(810) 394-2952
or
(239) 325-6989
to schedule your consultation.
Available 24/7

Proven Results

Top Rated Attorney