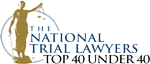 Traffic Offenses / Tickets
Call our experienced attorney in Warren, Royal Oak, Sterling Heights, Roseville, Macomb County, MI & Fort Myers, FL
Got a ticket? Don't pay it. At least not until you consult with Barnwell Law. Many people mistakenly assume they have no options except to pay a ticket. Or they decide to fight the tickets on their own, and normally lose. The investment of hiring an attorney to fight your traffic offense or ticket can literally save you hundreds or even thousands in car insurance rates over the years, and help clear your driving record, or save your driver's license.

Barnwell Law has helped many tickets get dismissed outright, or reduced to avoid costly penalties and insurance hikes. It is a smart investment to hire an attorney to fight a ticket. Before paying your ticket, contact Barnwell Law. Chances are, your case can be taken to court.
Client Reviews
Get in Touch
Fill out the contact form or call us at
(810) 394-2952
or
(239) 325-6989
to schedule your consultation.
Available 24/7

Proven Results

Top Rated Attorney