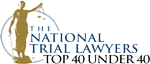 Expungements
Is Your Criminal Offense Eligible for an Expungement?
Call Barnwell Law today to receive top-notch legal advice in Warren, Royal Oak, Sterling Heights, Roseville, Macomb County, MI & Fort Myers, FL.
Do not let your former mistakes haunt you for the rest of your life. Recent changes in state law have maximized opportunities to help clean up your public record. Not all criminal offenses are eligible for expungement, but most are. And if you don't do it right the first time, you will have to wait years to try again. Which is why it is important to do it right the first, and ideally, last time.

To find out if your case is eligible for an expungement, and how to best approach cleaning up your prior record, contact Barnwell Law today.


Client Reviews
Get in Touch
Fill out the contact form or call us at
(810) 394-2952
or
(239) 325-6989
to schedule your consultation.
Available 24/7

Proven Results

Top Rated Attorney