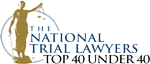 Public Intoxication
Have You Been Charged With Public Intoxication in Macomb County, MI & Fort Myers, FL?
Hire an experienced defense lawyer in Warren, Royal Oak, Sterling Heights, Roseville, Macomb County, MI & Fort Myers, FL.
If you've been charged with public intoxication, you could face up to 93 days in the county jail. Barnwell Law has defended many clients in cities like Royal Oak in Oakland County, Ann Arbor in Washtenaw County, and all throughout the state on public intoxication, drunken disorderly conduct, DUI, and OWI charges.

If you have been charged with any of these offenses, it is important to retain an experienced criminal defense attorney immediately. Where you are charged can make a big difference. Cities like Royal Oak and Birmingham can impose stringent probation and even jail for public intoxication or any alcohol-related charges.

Barnwell Law knows how each district court works throughout the state, such as the 44th District in Royal Oak, the 48th District Court in Bloomfield Hills, and the 52/3rd District Court (52-3 District Court) in Rochester Hills, and various other District Courts that can be very strict with public intoxication and drunk driving charges. Barnwell Law also has experience defending clients in most courts throughout the state of Michigan.

Call Barnwell Law today at (810) 394-2952 to schedule a consultation.
Client Reviews
Get in Touch
Fill out the contact form or call us at
(810) 394-2952
or
(239) 325-6989
to schedule your consultation.
Available 24/7

Proven Results

Top Rated Attorney