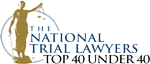 Royal Oak Criminal Defense Attorney

One of my favorite courts to practice in is the 44th District Court that is located in Royal Oak. The 44th District Court handles cases that arise in Royal Oak and Berkley. While I have practiced extensively in courts around Michigan, Royal Oak is considered one of my "home bases." One of my offices is located directly across the street from the Court and I have served the community myself as a prominent local leader for over 11 years. Furthermore, as a criminal defense attorney I have taken cases to jury trials and have prevailed in Royal Oak. All of this combined brings a level of respect from the Judges, prosecutors, and other court staff. My relationships with all parties in Royal Oak and Berkley is very warm, but my firm has absolutely no problem taking a case all the way and fighting as hard as needed to get a desired result. 
Because Royal Oak is a destination city for socializing, many of the cases we see are alcohol related. I have represented countless DUI and OWI clients in Royal Oak and Berkley. Other common misdemeanor charges include Public Intoxication, various driving misdemeanors such as Driving While License Suspended, Retail Fraud, Assault and Battery, and Domestic Violence to name just a few.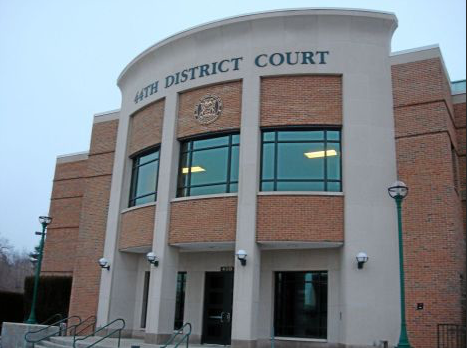 I also have represented many clients on serious felony charges with very good results. If your case is charged as a felony, it will begin in Royal Oak, but will eventually make its way up to the Oakland County Circuit Court that is located in Pontiac, unless the case is dismissed or there is a misdemeanor resolution. Felony cases that go to trial do not go to trial in Royal Oak but will be heard up in Circuit Court. Misdemeanor cases, on the other hand, are fully heard in Royal Oak and if there was a trial, the trial would be in Royal Oak as well. Common felony cases in Royal Oak can include, felony drunk driving, home invasion, drug crimes such as possession or delivery of heroin, cocaine, methamphetamine, and other controlled substances, felonious assault, breaking and entering, and many others. 
While I have gotten clients many amazing outcomes in courts that I rarely practice in, there is certainly a benefit to having an attorney who is extremely familiar with a given court and knows the lay of the land well. If you are charged with a crime in Royal Oak or Berkely, it will either be handled by a local city prosecutor or by the Oakland County Prosecutor's Office. The case will either be heard by Judge Jamie Wittenberg or Judge Derek Meinecke. Both are excellent Judges though they have different styles. I have a great relationship with each and think highly of them both. Both have treated my clients very fairly in the past.
If you are facing a criminal case of any kind arising out of Royal Oak or Berkley and need a highly experienced criminal defense lawyer, call me immediately at (810) 394-2952. Barnwell Law has consistently secured excellent results out of Royal Oak and countless other courts. 
Client Reviews
Get in Touch
Fill out the contact form or call us at
(810) 394-2952
or
(239) 325-6989
to schedule your consultation.
Available 24/7

Proven Results

Top Rated Attorney