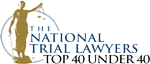 Roseville Felony and Misdemeanor Attorney 39th District Court
If you've been charged with a misdemeanor or felony in Roseville or Fraser in Macomb County, contact top-rated attorney Bill Barnwell of Barnwell Law, PLLC today directly at (810) 394-2952. Our attorney is on call 24/7 for criminal law related emergencies and case evaluations.
Cases originating out of both the cities of Roseville and Fraser are heard in the 39th District Court located at 29733 Gratiot Ave, Roseville, MI 48066. If your case is being charged by either the City of Roseville or the City of Fraser, it will be prosecuted by a local City Attorney. If your case is a felony case, or certain misdemeanors, it will be prosecuted by the State of Michigan through either the Macomb County Prosecutor's Office or the Michigan Attorney General's office.
As explained elsewhere on this page, all cases begin with an arraignment. You can learn more about an arraignment and why it is important to retain an attorney before your arraignment, if possible. If you've already been arraigned, you can still retain your own attorney, even if the court has already appointed you an attorney. The general process of a criminal case in Roseville or Fraser is also explained here. 
Common charges in Roseville, Fraser and the 39th District Court are cases such as OWI, DUI, drunk driving, retail fraud, driving while license suspended, petty larceny or embezzlement charges, and a host of other misdemeanors that can be charged under local or state law. As of this writing, marijuana is still illegal to possess in Michigan. Many individuals are still charged with Possession of Marijuana, which under state law is a one-year misdemeanor. Even if somebody has a Michigan Medical Marijuana Card, they can still face misdemeanor charges of Illegal Transport, if they don't allegedly properly comply with the law (MMMA). Still worse, many card-holders can find themselves charged with felony Distributing and Manufacturing if they allegedly distribute their product unlawfully.
Drug cases account for many misdemeanor and felony cases in Roseville and Fraser and throughout the Metro-Detroit area and the entire state. It is illegal to possess drugs such as marijuana, ecstasy, cocaine, methamphetamine (meth), crack, heroin, "magic mushrooms," and other popular recreational drugs. The same is true for illegally possessing prescription drugs such as Xanax, Vicodin, and other common controlled substances that are illegal to possess without a valid prescription.
Even worse than a possession charge is a charge of Distributing and Manufacturing. In fact, a person doesn't even have to sell a drug to be charged with this offense. If an individual gives a "sample" of cocaine, for instance, to an undercover officer, they are now facing a 20-year distributing charge rather than a 4-year possession charge. Currently, Roseville, Fraser, and surrounding areas have a heroin epidemic. Many individuals are being charged with possession of heroin or distributing heroin. Any drug related charge of any nature must be taken extremely seriously.
Under state law, there are any number of felonies a person can be charged with. These felonies can include larceny of a motor vehicle, criminal sexual conduct, CSC, sex crimes, internet crimes, and a host of other felonies. If you've been contacted by law enforcement do not speak without an attorney present. If you've been charged with a misdemeanor or felony or any kind, it is essential that you retain and hire a top-rated criminal defense attorney immediately.
Barnwell Law has extensive experience in the 39th District Court in Roseville. This includes both misdemeanor case dismissals and dismissals of felonies at the preliminary examination stage. Every single misdemeanor or felony case is unique and complex based on it's own set of facts. So whether you've been charged with retail fraud, a DUI, OWI, drunk driving, a criminal sexual conduct sex crime charge, or any other offense, contact our attorney today.
Even if you have committed an offense, it may still be possible to keep the charge off your public record. And if your case cannot be proven or you have been wrongfully charged, our attorney has a winning record of Not Guilty verdicts before various juries.
Call anytime at (810) 394-2952. Your future and even freedom hangs in the balance. Hire an attorney that sees you not just as business, but who will care for you as a person and fight for you. 
Client Reviews
Get in Touch
Fill out the contact form or call us at
(810) 394-2952
or
(239) 325-6989
to schedule your consultation.
Available 24/7

Proven Results

Top Rated Attorney