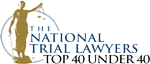 Port Huron and St. Clair County Criminal Defense Misdemeanor and Felony Attorney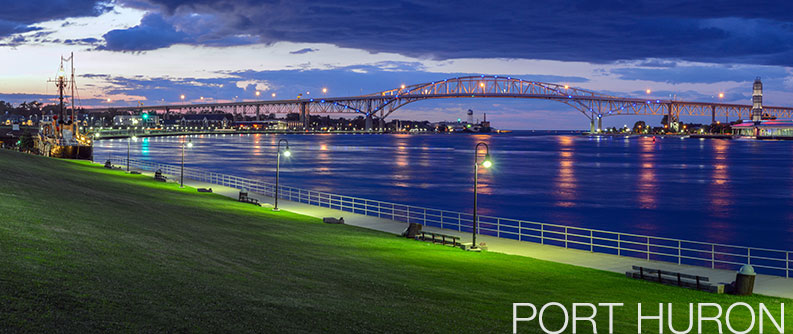 As a successful criminal defense attorney, Bill Barnwell of Barnwell Law, PLLC has defended hundreds of clients throughout the State of Michigan. One county that our attorney devotes a good amount of time is St. Clair County. The biggest cities in St. Clair County are Port Huron, Marysville, and Fort Gratiot, but the county contains many other cities and townships listed below.
Cases in St. Clair County are heard in the 72nd District Court if they are misdemeanors. If they are felonies, they begin in the 72nd District Court and eventually are heard in the St. Clair County Circuit Court. The basic criminal procedure of St. Clair County, and the 72nd District and 31st Circuit Court, is briefly outlined here.
Attorney Bill Barnwell not only lived and has family in Port Huron, but spent several years on staff at a major non-profit institution in the area. As such, Bill is a respected community leader in the greater-Port Huron area even apart from his criminal law practice.
However, these two backgrounds are extremely useful for clients of Barnwell Law in St. Clair County. Our attorney has established credibility in the area. He also has defended numerous felony and misdemeanor cases out of Port Huron and St. Clair County.
When your freedom is on the line, you ideally want an attorney whose sole focus is criminal defense, but also is respected in the area. This is not to say that there are not many fine attorneys who practice both criminal defense and other areas of law. But would you rather have an attorney whose sole focus is criminal defense, or one might be preparing for your criminal trial one day and working on an unrelated land contract the next day? Barnwell Law purposely only focuses on criminal defense work for felonies and misdemeanors for clients inside of Port Huron, St. Clair County, and state-wide.
If you are facing a criminal charge inside of St. Clair County, Port Huron, or any other city inside of the county, it may be charged by the City Attorney's Office or the St. Clair County Prosecutor's Office. Barnwell Law has worked cases across from both the City Attorney's office and the County Prosecutor's office and has appeared before every Judge in the 72nd District Court and the 31st Circuit Court.
If you have been wrongfully accused, our firm has the skill set to successfully argue your case before a judge or jury. This includes felonies of all natures including homicide, criminal sexual conduct, sex crimes, embezzlement, felony drunk driving, drug crimes (cocaine, ecstasy, LSD, heroin, meth, and all other controlled substances), home invasion, breaking and entering, and all other felonies. It also includes misdemeanors such as DUI, OWI, drunk driving, retail fraud, possession of marijuana, driving while license suspended, misdemeanor larceny, misdemeanor embezzlement, hit and run charges, and all other misdemeanors.
Barnwell Law also defends against traffic cases in the 72nd District Court located in Port Huron and Marine City. If you have received a civil infraction that is a moving violation with "points", it could dramatically affect your car insurance rates. Before paying your ticket, contact Barnwell Law, and it's very likely your ticket could be dismissed, or negotiated to having no points and less or no impact on your car insurance rates.
Whatever the matter is, whether it is a "minor" traffic concern, or a serious misdemeanor or felony case, contact Barnwell Law to begin the Barnwell Defense. Our attorney knows your stress, your anxiety, and the hard-earned money you are putting towards hiring an attorney. He is respected in the Port Huron and St. Clair County areas and throughout the state.
St. Clair County is composed of the following cities: Port Huron, St. Clair, Marysville, Marine City, Algonac, Fort Gratiot Township, East China Township, Yale, Capac, Kimball Township, Casco Township, Clay Township, China Township, Port Huron Township, St. Clair Township, Ira Township, Emmett, Columbus Township, Kenockee Township, Cottrellville Township, Clyde Township, Burthchville Township, Brockway Township, Wales Township, Riley Township, Mussey Township, Berlin Township, Grant Township, Emmett Township, Greenwood Township, and Lynn Township.
If you have been charged with a crime in Port Huron or any of the above cities in St. Clair County, contact Barnwell Law today at (810) 394-2952 to schedule a consultation.
Client Reviews
Get in Touch
Fill out the contact form or call us at
(810) 394-2952
or
(239) 325-6989
to schedule your consultation.
Available 24/7

Proven Results

Top Rated Attorney