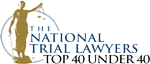 Top Macomb County Trial Criminal Lawyer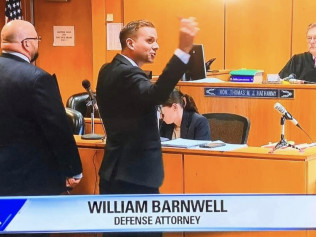 In 2023 alone, top Macomb County criminal attorney William Barnwell has so far tried six jury trial cases. Each client walked away without a conviction.
Five of those cases resulted in Not Guilty verdicts. Of those five Not Guilty verdicts, three of the juries came back with acquittals after less than 15 minutes of deliberating. One case was a mistrial when a juror spoke negatively about the prosecutor's case during a recess. The prosecutor then decided not to re-try the case.
The jury trials took place in:
The 37th District Court in Warren (Two separate trials)
The 16th Circuit Court in Mount Clemens
The 42nd District Court in Romeo
The 73B District Court in Huron County/Bad Axe
The 64B District Court in Montcalm County/Stanton
The types of cases that were tried before a jury this year so far have been:
Assault and Battery
Domestic Violence
Felonious Assault
Embezzlement
Drunk Driving 2nd Offense (DUI) (OWI) (OUIL)
Criminal Sexual Conduct 1st Degree
Several things are noteworthy. First, many criminal defense attorneys have never tried a case in their entire careers. Others have not tried cases for years. Few cases statistically go to trial. William Barnwell is not only one of the relative few attorneys to try a case this year, but among the very few that has tried multiple cases, let alone six different cases, all with favorable outcomes. This is also for 2023 alone. Over the years, this firm has tried many cases before juries with favorable outcomes throughout the State.
While Barnwell Law is based in Macomb County, our attorney produces results throughout Metro-Detroit, throughout Michigan, and throughout Florida. While William Barnwell is very well-known by judges and prosecutors in Metro-Detroit, being "friends" with the judge or prosecutor doesn't help you if your case might be going to trial. The only thing that matters is knowing how to try a case and how to persuade a jury.
A skilled trial attorney knows how to pick a jury. Picking a jury involves knowing which potential jurors to screen off the jury pool, and which ones to keep. It involves knowing how to ask the right questions to potential jurors during jury selection to identify biases. It involves knowing the art of cross-examination and how to connect with jurors during opening and closing statements. It's also knowing how to tell a story, a much different story from the Prosecution, and apply the facts of a given case to the governing law. There's much more that could be said, but suffice to say that being a skilled and proven trial attorney involves both innate skills and skills that developed and battle-tested over time. This is why William Barnwell is a top Macomb County criminal trial lawyer.
There is a reason that people throughout Michigan and Florida call our attorney when their lives and future are on the line. While Bill Barnwell has worked out countless favorable plea deals for clients, he's not afraid to take your case to trial. He has a record of results. While no attorney can guarantee any result, and every trial is different and unique, you will want an attorney that isn't afraid to take your case all the way.
Deciding whether or not to go to trial involves multiple factors. At the end of the day, it is the client's decision alone whether or not to exercise their constitutional right to trial. Sometimes, it's the only practical option when there's nothing to be gained by a plea. Other times, there are pros and cons with going to trial that Bill will help you sort through.
When your or a loved one's future is at stake, you don't want an attorney to get on the job training. You want a tested and proven top Macomb County criminal defense lawyer who can take a case all the way. One who has not guilty acquittals throughout the state year after year.
Contact William Barnwell today to take charge of your defense. He can be reached day or night at (810) 394-2952. Call today.
Client Reviews
Get in Touch
Fill out the contact form or call us at
(810) 394-2952
or
(239) 325-6989
to schedule your consultation.
Available 24/7

Proven Results

Top Rated Attorney