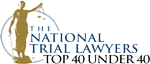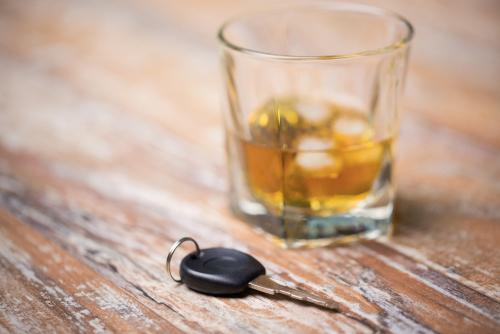 Should you refuse to take a breath test for a DUI and OWI in Michigan? As the saying goes, "Don't walk, don't talk, don't blow." A DUI breath test refusal makes sense in many circumstances.
There's almost never a good reason to "blow" on the side of the road after a police stop. Usually a DUI or OWI arrest begins after some sort of simple traffic stop. The officer will observe a speeding vehicle. Maybe he or she will see a car crossing the line dividers in a road. Sometimes a taillight is out. But every drunk driving arrest begins with some sort of police contact. Usually (but not always) the officers see the vehicle driving and then pull it over.
Once a vehicle is stopped an officer will usually quickly suspect a driver is intoxicated. Police reports routinely note officer observations of:
Bloodshot, watery eyes
Strong smell of alcohol
Slurred speech
Driver looks or sounds confused
Upon suspicion of intoxication, an officer will ask somebody to get out of the vehicle. Contrary to popular opinion, a driver does have to exit a vehicle upon being ordered to do so by a police officer. What a driver does not have to do however is perform field sobriety tests, answer general questions, or blow into a roadside PBT (preliminary breath test). The topics of field sobriety tests or officers fishing for information are a topic for another page. But as it pertains to "blowing on the side of the road", the general rule of thumb is: "Don't do it."
But won't you lose your driver's license if you don't blow at the side of the road?
No. You won't.
You will, however, get a civil infraction ticket that carries a $200 fine. Refusing to blow into the PBT does not suspend your license, it does not add any points onto your license, and it won't get you sent to jail.
Choosing to indulge a police officer's requests for field sobriety tests and blowing into a PBT, along with other admissions of drinking and officer observations, will generally get a person sent to jail, however. As I regularly explain to clients, almost nobody talks themselves out of an arrest. Many people will talk themselves into being arrested and thinking they are doing a good thing by "cooperating." All "cooperating" does, however, is makes the job of police and prosecutors easier to send you to jail.
If a person is written up for a DUI breath test refusal and the officer still believes that there is probable cause to make an arrest, they now have the option of getting a warrant for a blood draw. Here is where the consequences for refusal go way up, and why it's often not a good idea to refuse a blood draw or to refuse a breath test at the police station.
Why the distinction from the roadside PBT?
It is because of the Michigan Implied Consent Law. In sum, by virtue of being a driver on the road, you have given the State of Michigan consent to ask for a breath or blood sample if there is suspicion of intoxication. And if you refuse you will not only get 6 points added to your license, but your license will be suspended for a year.
Whereas the roadside PBT results can't be used against you at trial (they can, however, be used as a basis to arrest you), the results from a blood draw or a police station breath are used against you at trial. The results from these readings are more reliable than the PBT. Blood results boast a reliability rate of over 99%. The readings from the "DataMaster" or "Intoxilyzer" (the new machines being unveiled throughout Michigan) are considered almost as reliable as blood results, if the machines are properly calibrated and the tests properly administered.
I have had more than a few clients who have gotten this backwards. They freely consented to a roadside PBT and then refused to give a breath sample at the police station or refused a blood draw after a PBT. All this accomplished was giving the police more evidence to arrest them with and causing a lengthy suspension of their license before their criminal case ever resolved.
This isn't to say that there aren't circumstances where forcing the police to get a warrant for your blood don't exist. But just be aware of the risks in doing so. If there is a violation of the Implied Consent Law, there is only a very narrow 14 day window to contest the alleged refusal before the Secretary of State, which will be covered in another post. I have gotten officers to agree to withdraw these cases before the Secretary of State and have convinced a Secretary of State Hearing Officer that there wasn't a legal refusal.
But these add costs to your case and added stress. So, follow the general rule of thumb. Don't give the police more evidence to arrest you. You do not have to take a preliminary breath test on the side of the road. However, if the police don't relent and advise that they will get a warrant for your blood if you don't follow the Michigan Implied Consent law, beware of the risks involved.
Regardless of the situation, your case deserves a vigorous and zealous defense. If you are facing a DUI or a DUI Breath Test Refusal Contact Bill Barnwell of Barnwell Law today for your Warren, Macomb County, Oakland County, Wayne County, or Michigan based DUI and OWI case.
Client Reviews
Get in Touch
Fill out the contact form or call us at
(810) 394-2952
or
(239) 325-6989
to schedule your consultation.
Available 24/7

Proven Results

Top Rated Attorney